Home

テレフォンページについて
Q. テレフォンページとは?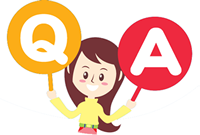 テレフォンページはイエローページのように職業別に電話番号を掲載していますが、主に日系企 業をリストアップしています。掲載されているリストは約1,000社。トロントを中心にオタワ、モントリオール、カナダ東部地域を網羅しています。バンクーバーを中心にカナダ西部を網羅している弊社姉妹版にバンクーバー版もあります。内容は電話番号だけでなく、生活情報に役立つ情報も掲載しています。「カナダでのいろんな問題Q&A」特集を組み、様々の 問題に専門家の方々にお答え頂き皆様の生活に役立つ情報をお届けしています。
Q. どんな人達が読んだり、利用しているのですか?
日系職業別電話帳ですので、日本語対応の出来る会社や専門家が多く掲載されています。英語に不安のある方やカナダに来て間もない人には日本語の通じるサービスはとても便利です。特に医療関係などは状況説明が英語では難しい場合があります。又日本からの進出企業・関連企業も多く掲載されていますので、現地でのコミニュケーション・ネットワークの一助としてご利用頂いております。駐在員、新移住者、ワーキングホリデイ、学生、旅行者、日本に関心のあるカナダ人など、幅広くご活用されています。
Q. いつ頃発行して、どれくらいの部数を出版しているのですか?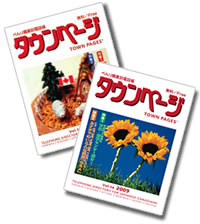 テレフォンページは1994年の秋に創刊し、今回で20年目になります。毎年1月に発行しています。発行部数は10,000部で無料配布しています。これはすべて本書に広告を掲載くださった協賛各社の方々の広告料によって実現可能となっています。
Q. 広告掲載あるいはリスティングをしたい場合はどうすればいいのですか?
お申し込みはfaxやe-mailでお受けしております。リスティングは無料で、広告は最小サイズ が$180/年からあります。本文は白黒ですが、カラー広告は別ページで挿入されています。 広告の締め切りは9月30日です。広告のデザインも弊社で行っておりますので詳細はお問い合わせ下さい。広告原稿を作成する場合は下記仕様で承っております。
広告仕様
Adobe Illustrator, PhotoShop, EPS outline, CMYK 300 dpi(白黒)または350 dpi(カラー)に変換
べんり職業別電話帳 トロントテレフォンページ
「地球の暮らし方7カナダ」株式会社ダイヤモンド社発行にもテレフォンページが紹介されています。
主な配布先
トロント
サンコー:720 Queen St. W. tel:416-703-4550
J-Town:3160 Steeles Ave. Markham tel:905-305-0108
P.A.T.:675 Bloor St. W. tel:416-532-2961
日系文化会館:6 Garamond Court tel: 416-441-2345

絵馬亭: 30 St. Patrick St. tel: 416-340-0472
その他 

モントリオール
宮本:382 Victoria Ave. tel: 514-481-1952
韓国&日本食:6151 Sherbrooke St. W. tel: 514-487-1672


Q. What is Town Pages?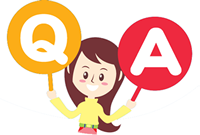 Town Pages is a special telephone directory similar to the Yellow Pages, but focuses mainly on Japanese-affiliated companies. About 1,000 companies are listed. Areas covered include Toronto mainly, as well as Ottawa, Montreal and other parts of Eastern Canada. There is also a Vancouver edition covering Vancouver and other parts of Western Canada. The content is not only phone numbers, but also provides other helpful information. We have a special edition featuring a section that provides tips and information by experts on how to deal with the various problems you may encounter while in Canada.
Q. When do you publish Town Pages? How many copies do you issue?
Town Pages was first published in the fall of 1994, making this year the 20th edition. We publish it every January, and 10,000 copies are distributed free of charge. This is made possible with the support of various companies that advertise in the Town Pages.
Q. Who uses Town Pages, and how?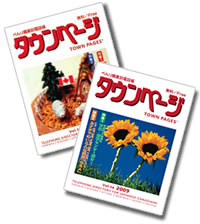 Users of the Town Pages include local representatives of Companies from Japan, new immigrants, people with working holiday visas, international students, tourists, or Canadians interested in the Japanese culture.
Q. How do I request for an advertisement or listing?
You can fax or e-mail an order form to us. The order form is available in our web site or we can send to you. The listing is free of charge. Advertisement starts from a minimum size of $180/year. The text is monochrome, but colour advertisements are printed and inserted separately between the pages. The deadline for the listing or advertisement is September 30st. We also do designing. Please contact us for details.
File Requirements
Adobe Illustrator, PhotoShop, EPS outline, Converted to CMYK 300dpi (B&W), 350dpi (Color)
Main Location of Free Distribution Outlets
Toronto
Sanko (720 Queen St. W. tel:416-703-4550)
J-Town (3160 Steeles Ave. Markham tel:905-305-0108)
P.A.T. (675 Bloor St. W. tel:416-532-2961)
Japanese Canadian Cultural Centre (6 Garamond Court tel: 416-441-2345)

Ematei (30 St. Patrick St. tel: 416-340-0472)
Others

Montreal
MIYAMOTO (382 Victoria Ave. tel: 514-481-1952)
Korean & Japanese Food (6151 Sherbrooke St. W. tel: 514- 487-1672)
Others